About Us
Indoor Climate Solutions is proud to install and maintain quality air conditioning and heating products with service you can depend on. We offer our exceptional and dependable customer service to our many clients in Alto, Caledonia and Grand Rapids.
---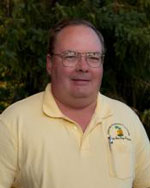 Harvey Hansen
Harvey has been in the heating and cooling business for 31 years.
Harvey studied HVAC at the College of DuPage and was the owner of Lakewood Heating and Cooling company, located in the suburbs of Chicago (from April 1982 to January 2007). In 2006 Harvey moved to Michigan and opened a new business, Indoor Climate Solutions here in Grand Rapids with his son Ryan Hansen.
Ryan Hansen
Partner at Indoor Climate Control
Ryan has 17 years of experience working in the HVAC industry. He has worked for Lakewood Heating and Cooling Company since he was 16 years old. Upon his move from Chicago to Grand Rapids, he has dedicated his time to build a professional HVAC company called Indoor Climate Solutions. Ryan is a hard working individual who will treat your problems like his own and come up with the best solution.
---
At Indoor Climate Solutions we are the leading professional energy saving company in Michigan. Offering cutting edge home energy conservation audits and upgrades to increase the energy efficiency and comfort of your home.
Have one of our home energy specialists conduct a whole house energy audit in your home to show you how your home uses and loses energy. Our residential energy audit is a complete home assessment focused on reducing the amount of energy used and lost in your home.
Learn More About Energy Audits