Let's Clear the Air
Indoor Climate Solutions has your air quality solution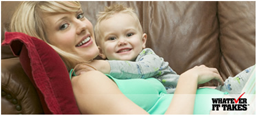 Why is Clean Air more Comfortable?
There's a lot about indoor air quality that you might not know and certainly can't see. Up to 72 trillion microscopic irritants, or allergens, find their way into your home every day. They include dust, pollen, pet hair and dander, dust mites, mildew, lint, fungus, most tobacco smoke, cooking grease and bacteria. Many of these particles are so small that your nose and throat can't filter them out, and they can get deep into your lungs.
Contact Us
We service, repair and install cooling systems for residential and light commercial properties.
If you find your cooling system is having any of the problems listed above or you would like to set up a site visit, Indoor Climate Solutions today at 616-828-0854 or schedule your appointment online with us today!
---
Nate Certified
North American Technician Excellence, Inc. (NATE) is the leading certification program for technicians in the heating, ventilation, air-conditioning, and refrigeration (HVAC/R) industry and is the only test supported by the entire industry.
Many technicians can claim to know heating and air-conditioning, NATE-certified technicians can prove it!